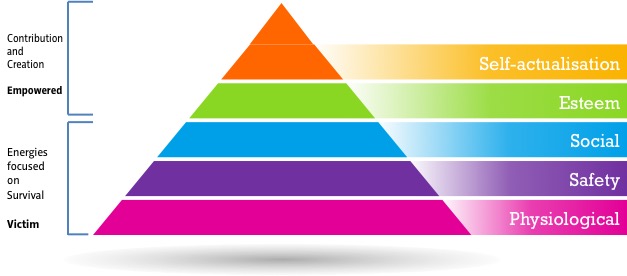 As Abraham Maslow taught in his Hierarchy of Needs, we can't concern ourselves with higher goals (self-mastery and purpose) until we have the necessities of life. These being physiological (food and water), physical safety and social connection.
In the workplace, employees need confirmation that their fellow co-workers are looking out for them. They need to feel connected and that colleagues really care about them.
At the same time, employees need to believe the work they do matters, that they're making an impact and others appreciate their work. And that they have a clear future within the organisation.