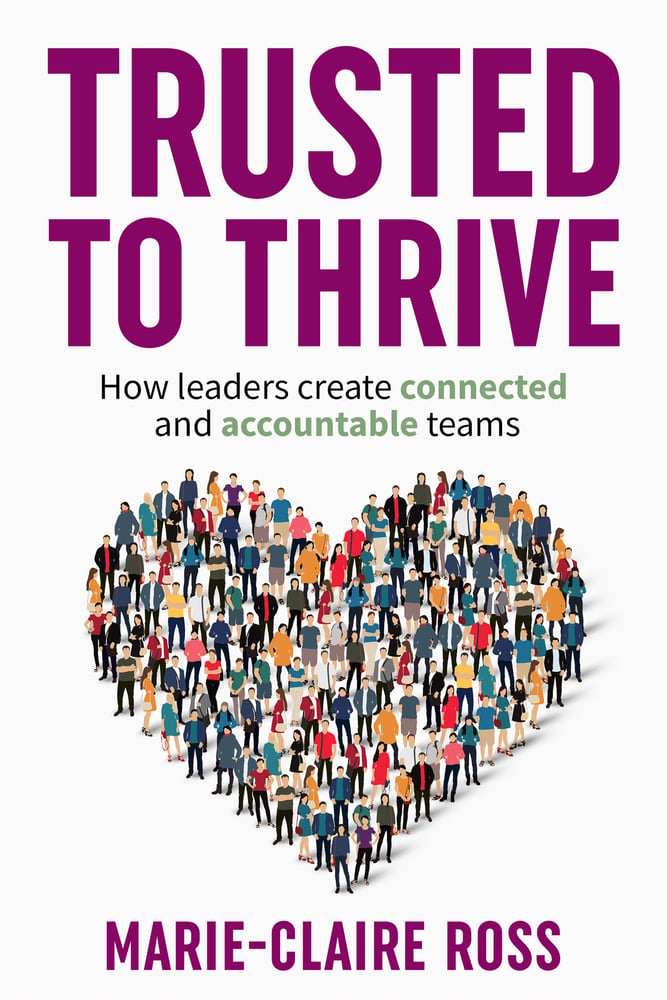 TRUSTED TO THRIVE: how Leaders Create Connected and Accountable Teams
As human beings, we all want to be trusted. Our deepest need is to be visible, to feel heard and to belong. It doesn't matter where you work or how you work. If you have trust as the foundation for your team environment, you can put your team anywhere and under enormous pressure, and they will thrive.
This book unpacks three practices to create the team environment that you, and your direct reports, crave.

"A highly relatable, practical book on building trust that provides a clear roadmap to follow."
"Author Marie-Claire Ross delivers a master class in leadership, trust-building, and communication with her latest book

Trusted to Thrive: How leaders create connected and accountable teams

. The three overarching steps/sections may seem intuitive, but Ross' focus on creating a safe environment where experimentation, trust, and connection are encouraged, rather than conformity and competition, stands out as a unique focal point of her approach. Peppered with accessible and creative analogies, as well as practical steps that leaders and team members can employ for greater success, this book is easy to read, but simultaneously dives deep on critical points. Cleanly edited and compassionately penned, the book's anecdotal nature is engaging and relatable, while the lessons and lived experience of the author provide a strong level of authority and expertise."
Jam-packed with practical guidance

Marie-Claire Ross has done a fabulous job with this book. It is jam-packed with leadership and team theory, along with practical guidance for improving your teams. It is fairly dense (in that it contains a LOT of information in a fairly short book), so it took me a while to get through. Personally, I recommend bringing your sticky notes, taking your time, and bookmarking things that might be useful for future reference. This is one of those books that you will want to reference again and again when you find yourself in a team with less-than-ideal dynamics. Full review.
Loved it! 😍

Ground-breaking book that focuses on the importance of trust in team building and organizational success. Read more.
Cleverly simple guide

Marie-Claire Ross has written a highly practical book that not only helps us understand the benefits of trust, but its criticality to thriving, productive and collaborative teams. She shows us, using existing, everyday tools, how to grow and maintain trust in our new hybrid and remote working world. This is a cleverly simple guide for a complex subject, and should be read by all managers and leaders of people.
Sensational book by an incredible author

Trusted to Thrive is an outstanding book that is highly informative as well as engaging and full of a wealth of knowledge and research. From start to finish Marie-Claire keeps her readers hooked with her outlook on the topics explored in the book and the incredible, intriguing facts and passages she writes. It is so much more than a knowledgeable and practical guide. Full review.
"Brilliant! I don't say this often, but this is a 'must read.' As Marie-Claire says, 'Trust might be a small word, but it is a big, complicated topic.' She unpacks that topic with in-depth insights, and provides the clarity and comprehension needed by every leader."
Wow, This Book is Like Therapy!

There were so many parts of the book that rang true for me. This is a wonderful book and will really contribute to those seeking connection, accountability and trust in not only their leaders but also with each other across teams!
Awesome Concepts & Great Research!

Great insights, powerful lessons and valuable tools (methods/actions/advice/ systems) to build better teams. I can't wait to share it with colleagues and friends.
Sure Would Recommend!

Engaging and super useful with practical and impactful insights and tips that I can't wait to experiment with.
Do you want to know how to enable your team to feel energised, inspired to solve complex problems and collaborate together?
Today's workplace is constantly changing. Employees are increasingly feeling overwhelmed, disconnected or anxious about what will happen next. While leaders feel challenged to appropriate lead and manage people in this new world.
Every team leader wants an energetic team that sits in the achievement zone: innovating, being accountable, achieving goals and solving complex problems. It feels great – to both the leader and their direct reports.
But it's not easy in an uncertain world.
Written by trust leadership expert, Marie-Claire Ross, this book unpacks how to create a supportive, healthy team culture, where you can put your team anywhere and under enormous pressure, and they will thrive. Adapting to uncontrollable situations, making fast decisions, continually improving and finding new market opportunities.
Learn to:
-foster a safe environment where people can take risks and speak up,
-create connection to help people succeed in their role, and
-pull people into a meaningful future that provides direction and the fuel to keep going.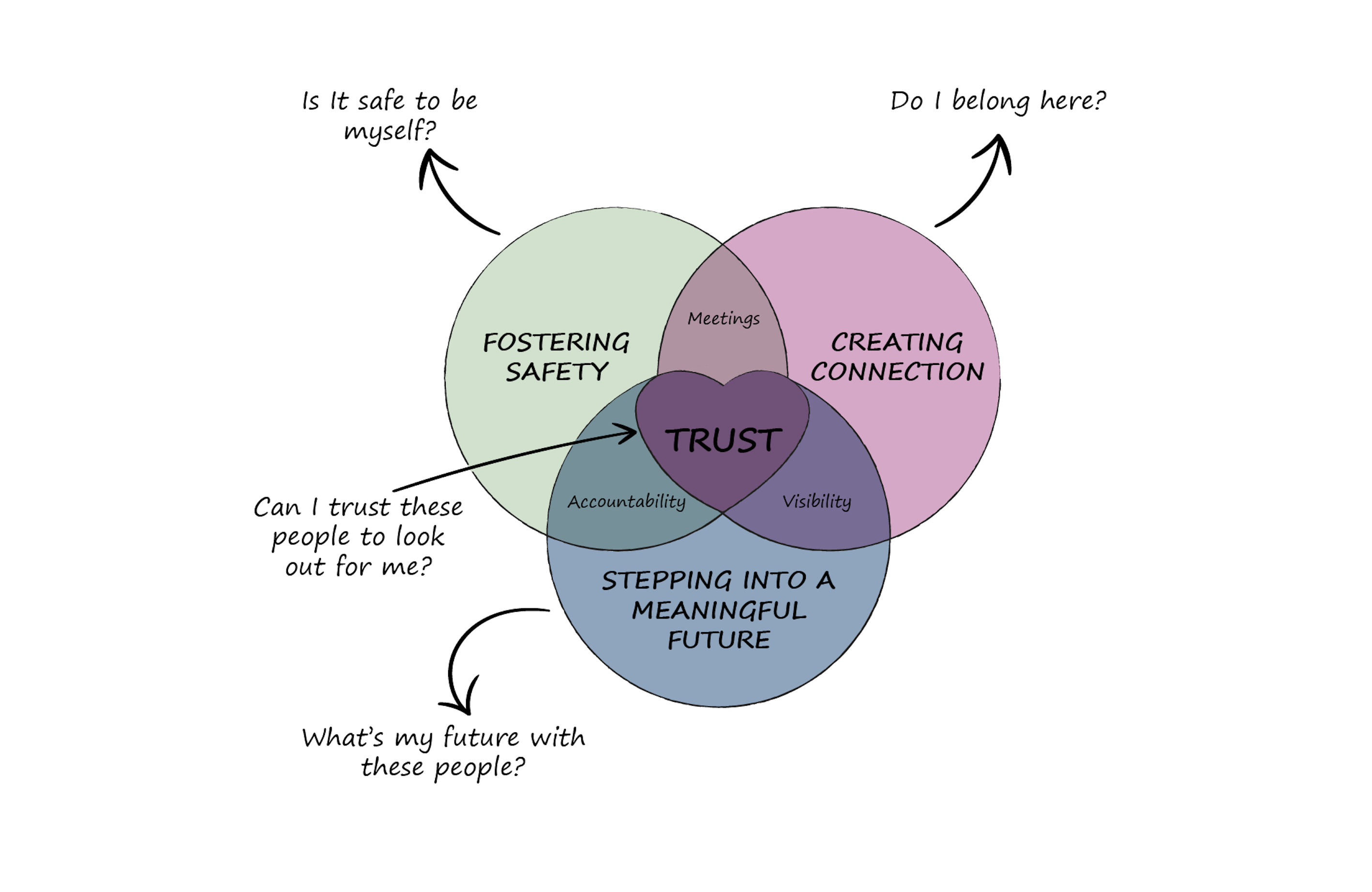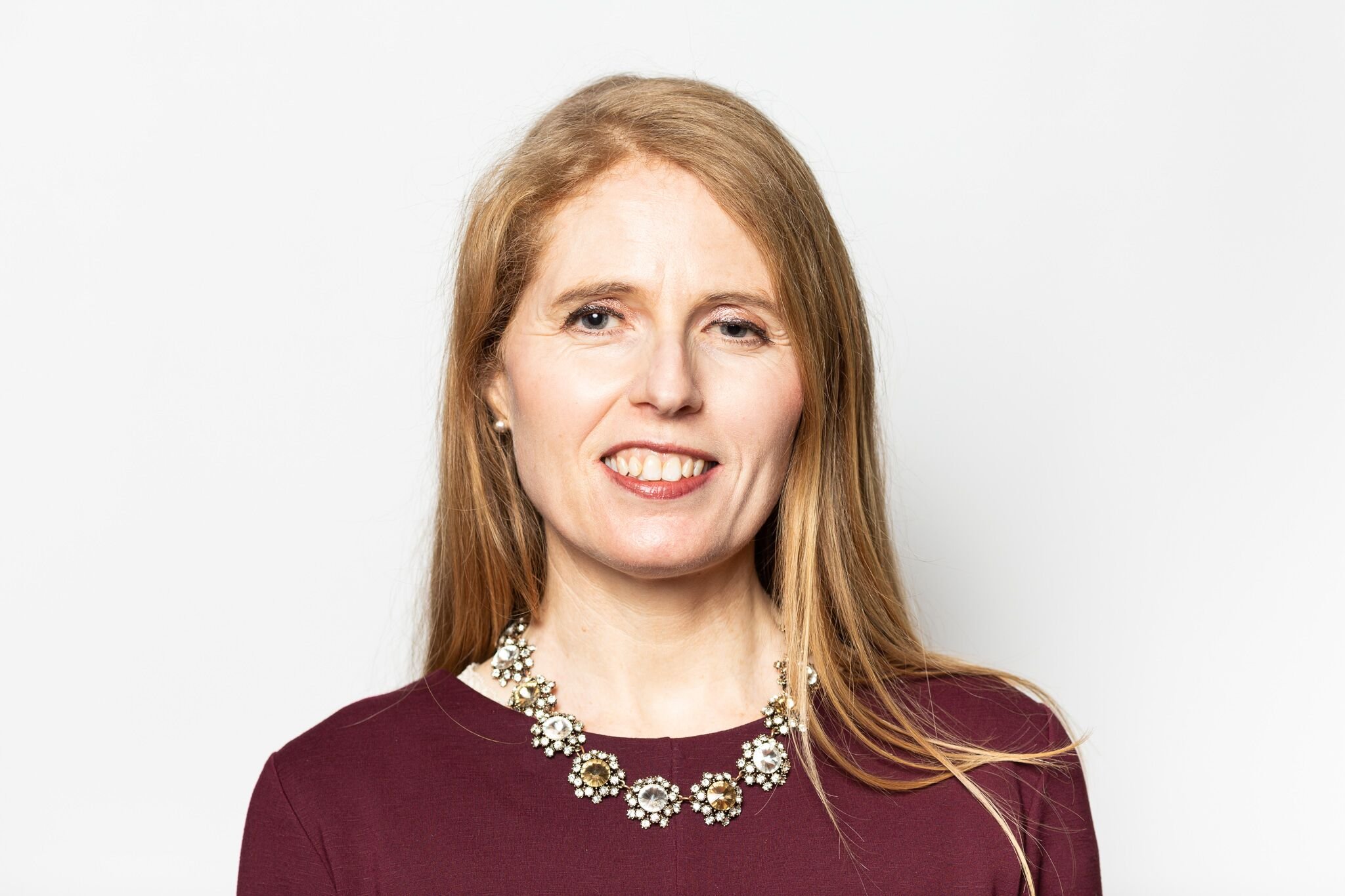 ABOUT MARIE-CLAIRE ROSS
Marie-Claire Ross is a trust leadership speaker, facilitator and coach. She started her career undertaking market research for some of Australia's biggest brands. Then, co-founded a video production house with her husband filming live television and creating safety induction videos. During her time leading Digicast Productions, she also wrote the book, Transform your Safety Communication.
Learning how to build businesses and lead staff became a quest. In the end, she realised video production wasn't her passion. In 2014, she took the leap and started the company, Trustologie®, which helps senior executives, leadership teams and middle managers build trust within their teams and improve performance.
She works around the world in organisations such as QANTAS, Novartis, Petronas, Pitcher Partners, Australian Tax Office and Seasol International. Marie-Claire lives with her family in Melbourne. When she is not training or writing, she can be found running, cooking vegan meals, renovating heritage homes or out in nature.