BUILDING TRUST INSIGHTS PAPERS & CHECKLISTS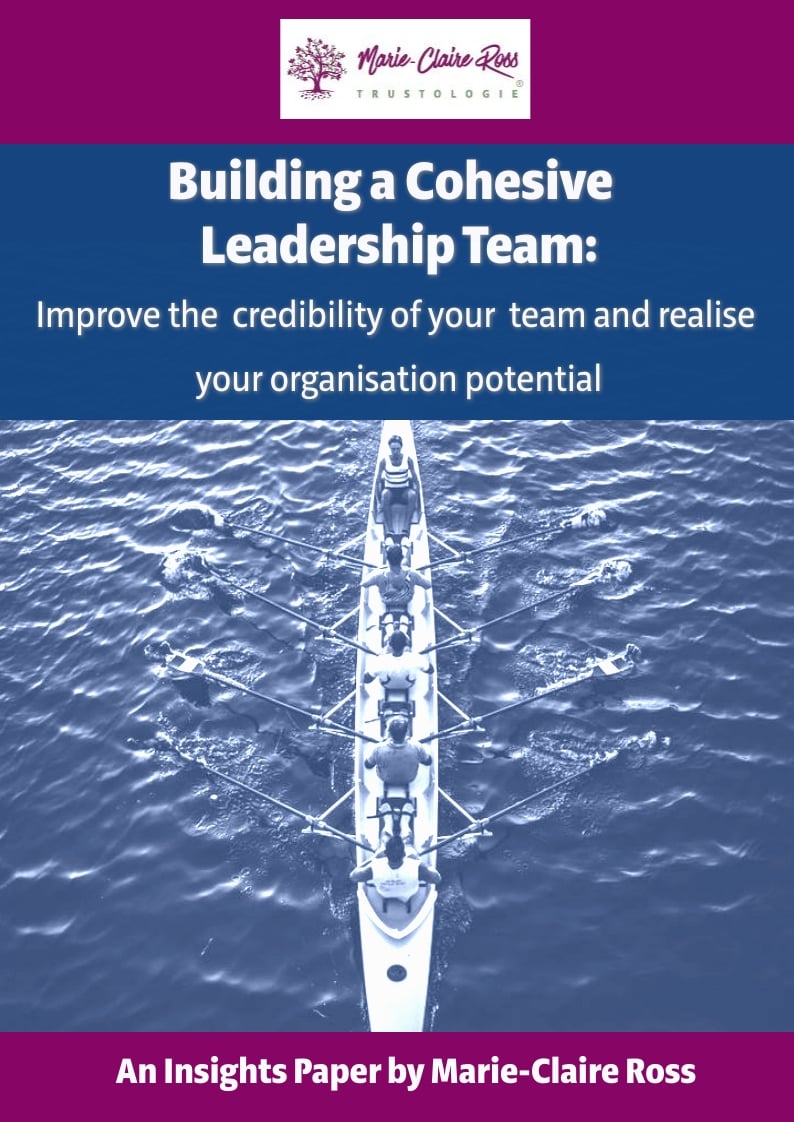 BUILDING a COHESIVE LEADERSHIP TEAM
Discover how to optimise the performance of your leadership team.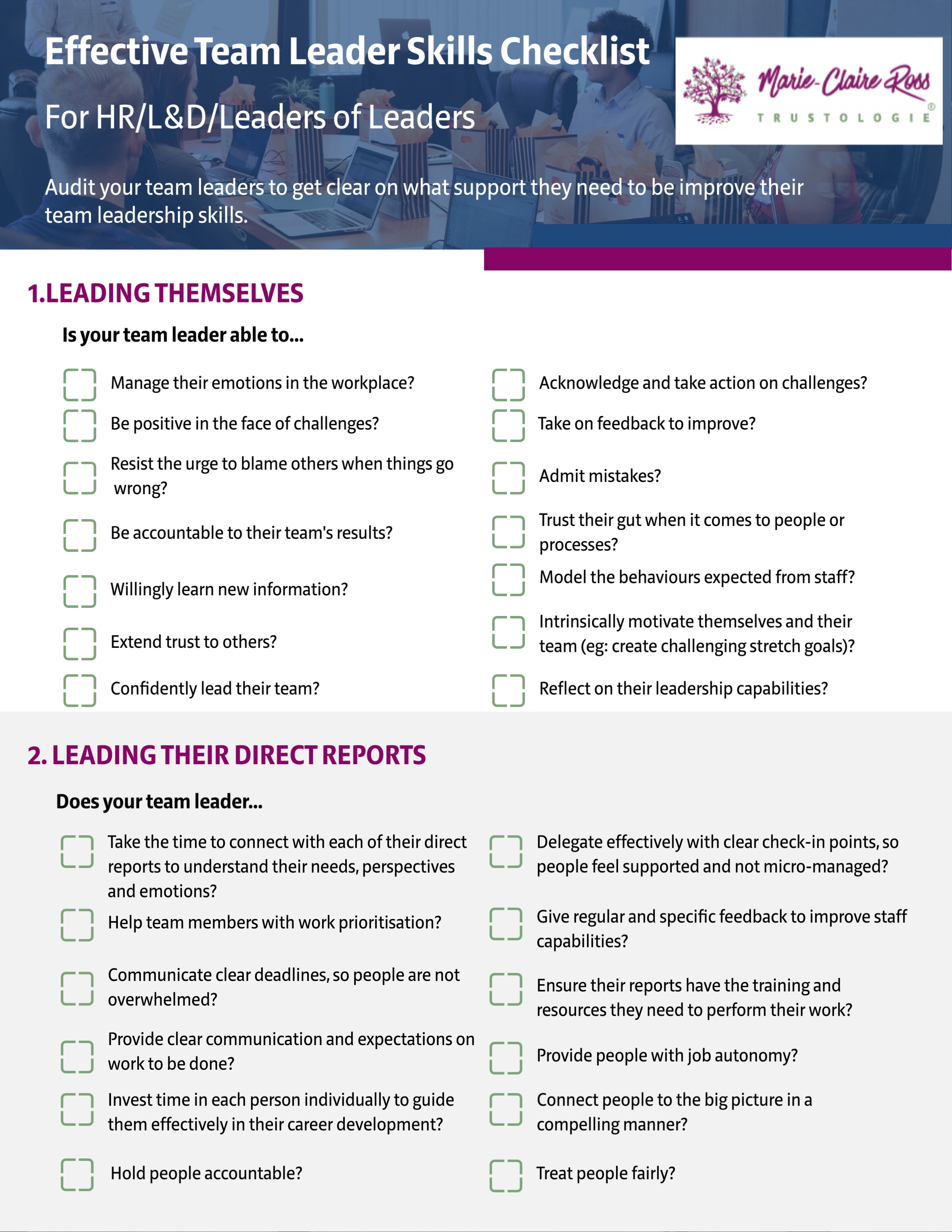 Team LEADER ASSESSMENT
This contains two assessments. The first is for the team leader/manager to self-assess and then there is another version for their leader/HR/L&D to assess them. It opens up a discussion on what support they need to improve their leadership capabilities.