How much does poor Safety Communication Cost Organisations?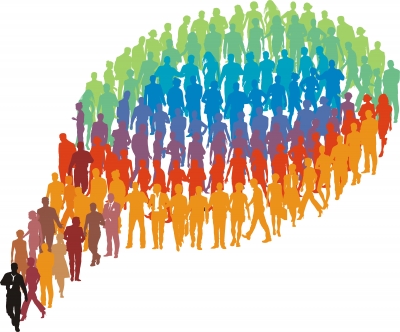 According to a study by Siemens Enterprise Communications, a business with 100 employees spends
an average of 17 hours a week clarifying communication
.
This translates to
an annual cost of

$528,443 (even higher for larger companies).

Where there are communication barriers, due to people misunderstanding information, there are also productivity losses. The same study found that the cumulative cost per worker per year is $26,041 just from communication barriers alone.

Being a clear communicator is crucial to being a highly effective safety leader. But it's not just about being clear. It's also about engaging others with your safety communication.


In fact, the number one Return-on-Investment (ROI) for internal communication is engagement.

Poor engagement levels have a crippling effect on safety performance in organisations. Research by Towers Watson found that companies who rate highly for effectiveness were 4.5 times more likely to report high employee engagement than other firms.


Engaged employees are:
five times less likely to have a safety incident, and
seven times less likely to a have a lost-time incident.
And safety costs just keep adding up.
$63 is the average cost of a safety incident
for an engaged employee versus
$392 for a disengaged employee
.
Molson Coors, a beer manufacturing company, saved $1,721,760 in safety costs in one year alone just through strengthening employee engagement levels.
Safety managers are critical to influencing the workplace to be engaged on safety. You could call them an untapped resource that can create the culture and drive the behaviours needed to keep the workplace safe. How managers talk, share information and teach on safety affects your organisation's safety performance. However, they need to be effectively trained and informed about company goals (see
Fast Track Your Safety Communication Results
training program). While at the same time, the quality of internal safety communication also influences the ability to engage employees on safety.
The Cost of Poor Workplace Communication
It's not just employees that suffer from poor safety communication.
A study by the US Joint Commission for Hospital Accreditation reported the primary root cause of inadvertent patient harm was communication failure in
over 70% of cases
.
Workplace health and safety accidents and stress related illnesses cost institutions and taxpayers billions of dollars each year. All major industrial accidents such as the BP Deepwater Horizon explosion, the Fukushima nuclear breakdown, King's Cross station fire and various large commercial airplane crashes have all been attributable to communication issues.
Crystal clear communication that gets everyone on the same page is integral for companies to improve their safety record, staff engagement, productivity levels, as well as improving staff and customer retention.
So if you are a safety professional, how do you know if you have the right skills to clearly communicate new safety initiatives? Well, the best place to start it to test your abilities on our
Workplace Safety Assessment Quiz
. After answering 10 questions, you'll get a score that will tell you what areas you need to improve. Answers are from the book,
Transform Your Safety Communication
, which you can refer to for more information.
Organisations who wish to remain competitive need to improve their communication style. After all, the
Change and Communication ROI Study Report for 2013-2014,
found that companies with high effectiveness in change management and communications are
3 and a half times (3.5x) more likely to significantly outperform their industry peers
than firms that are not effective in these areas.
In today's world, ignoring the importance of safety communication only puts companies at risk.
Image Credit: Vlado, freedigitalphotos.net