TRUSTED LEADER COACHING for ORGANISATIONS
Coaching within Organisations is a perfect fit for both current and emerging leaders who have attended one of my workshops or who require additional support in strengthening their leadership skills.
It might be that:
There is a new corporate strategy that requires leaders to up-level their collaboration and team leadership skills.
Leaders have received low scores for trust in 360 interviews or poor team engagement results.
Communication skills need to improve to help energise the workforce and shift teams into the Achievement Zone.
Leaders need to build trust cross-functionally with other business partners, in order to improve cross-selling opportunities.
Your people have attended my Achievement Zone workshops and want to receive more customised training.
Leaders need to bolster their ability to effectively lead hybrid teams.
Coaching helps new and current leaders move up one to two levels in the Trusted Leader Capability Leader, in order to more sustainably perform in the Achievement Zone.
You know you will be in good hands as Marie-Claire has been nominated in the Thinkers360 Top 50 Global Thought Leaders on Coaching 2023 and also Top 50 B2B Thought Leaders & Influencers You Should Work With In 2023 (APAC).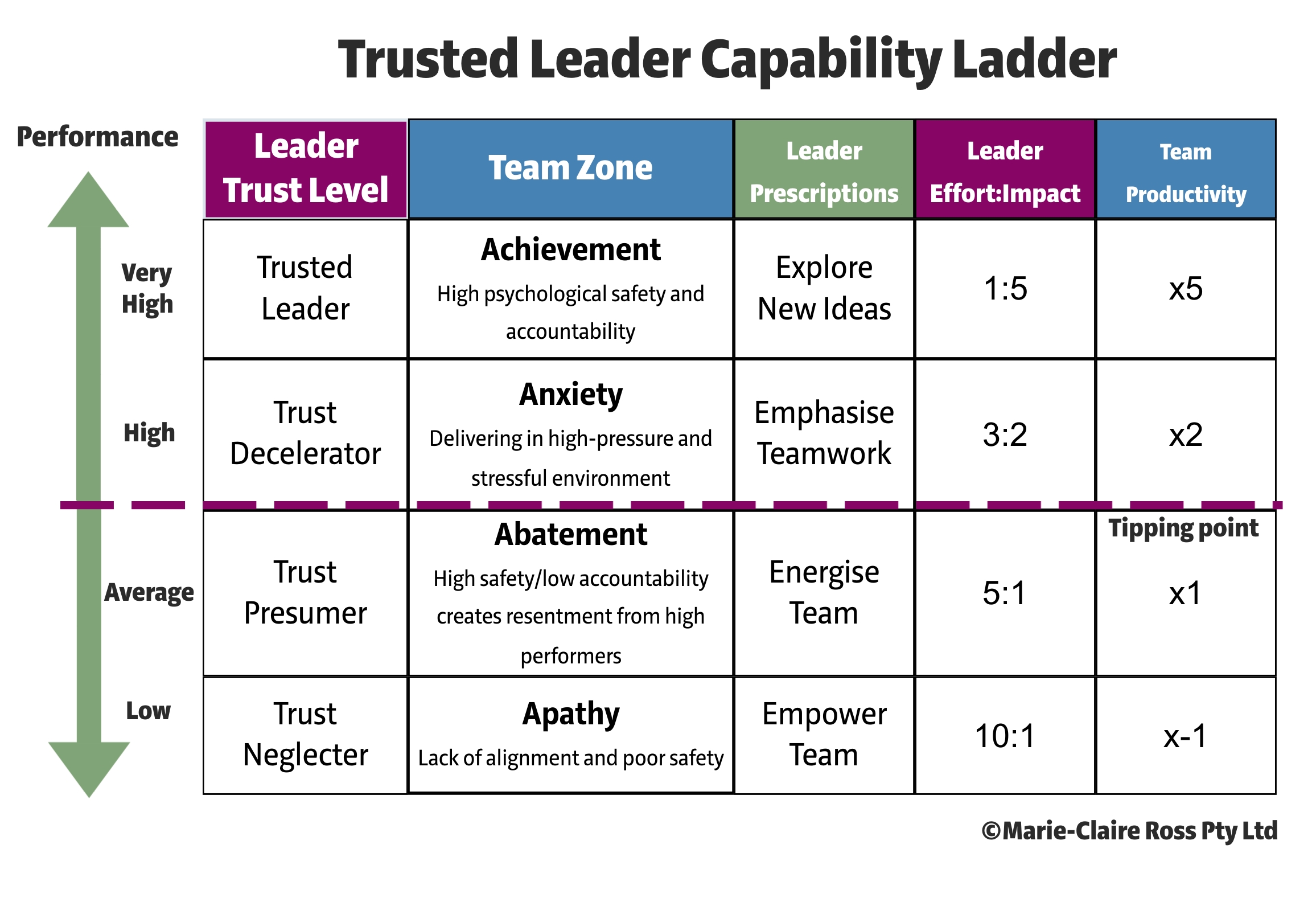 integrated trust building system
Using my Integrated Trust Building System, I work with technically oriented leaders to:
Increase their confidence in their communication skills.
Reduce time and headspace worrying about what they've said or how to say it.
Provide helpful tools and techniques to help them build trust more easily across their organisation.
Improve their ability to building cross-functional relationships, in order to increase cross-selling opportunities/improve project outcomes.
Enable them to be perceived as a trusted advisor or leader.
Improve delegation and accountability.
Increase their ability to focus and feel more present.
Enhance their ability to lead their team.
Feel more confident undertaking performance conversations.
Build trust with a wide range if stakeholders.
Reduce overwhelm.
Feel supported to improve by management.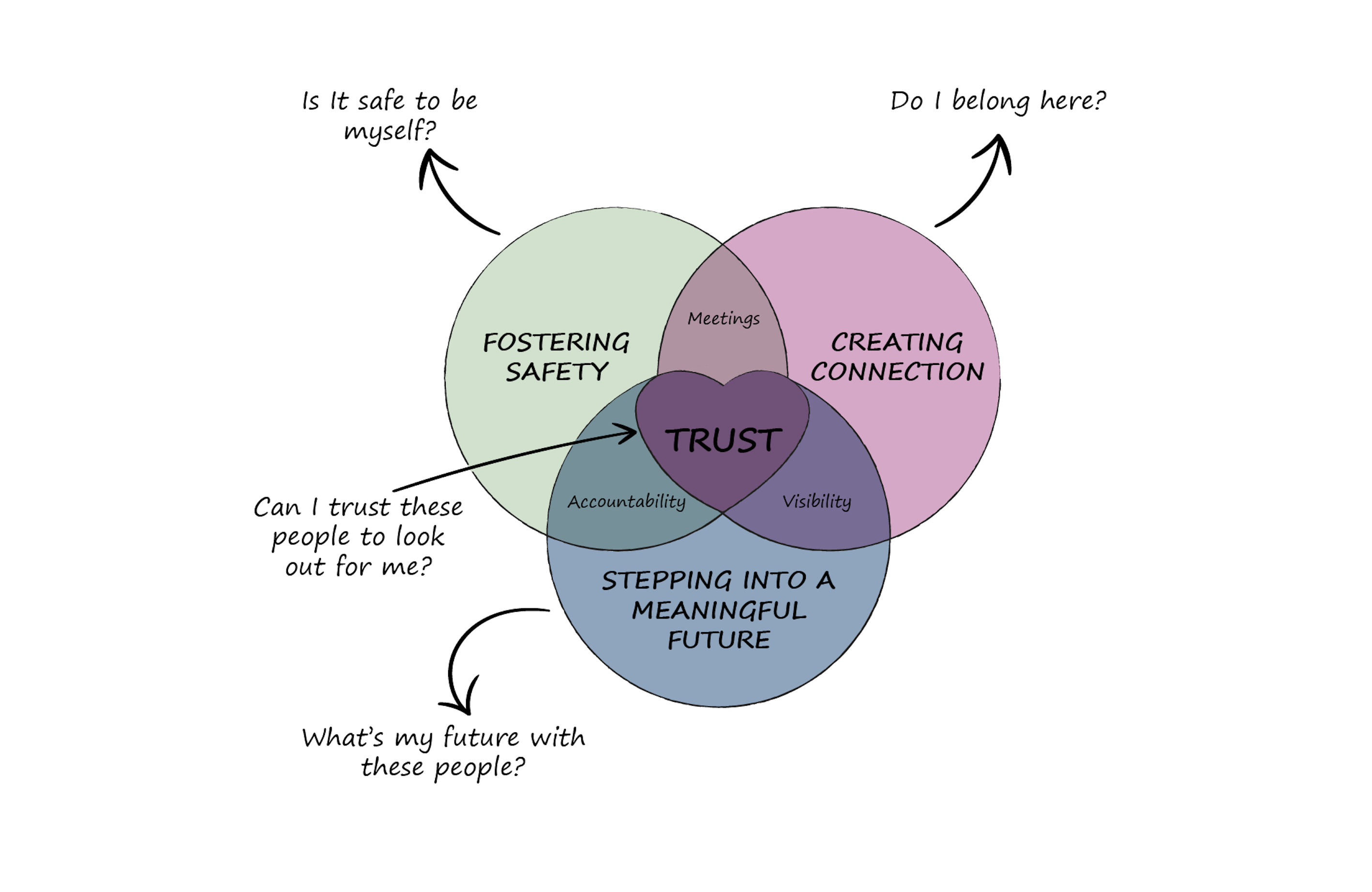 "It's hard to quantify the return you get from this sort of work but it was clear that for team members who went through ongoing coaching with Marie-Claire - their confidence in trying different things increased a lot. They gained the confidence to try and be a better manager, to try different techniques and they gained some understanding in responding to their team and taking the feedback and turn that into something better. I think they were also better at receiving and interpreting feedback. They were less defensive when they were receiving feedback as to why they were being criticised or why their team weren't responding in the way they would have hoped. That ongoing work helped them to build their own confidence, workshop aspects of their techniques and receive feedback more effectively."
What's been of value is that coaching has helped me realise that I need to be assertive and be more organised. Now, I give myself time to plan my work and what I am going to say for difficult conversations. Before I rushed it. I wouldn't have been able to improve my leadership without the support and guidance from Marie-Claire. You put more of a perspective on where I've needed to be, and brought it out to work on. I wouldn't have thought of this stuff. I think about things more deeply now."