FAST TRACK YOUR HEALTH & SAFETY COMMUNICATION RESULTS
This program have been designed specifically for those who need to influence their workforce to value safety in written or visual forms. It's for Safety Leaders, HSE, Risk and Communication Professionals who want to create meaningful safety messages that inspire feedback and action. For verbal communication and behavioural change, check out our Supervisor Programs.
You know it's time to change how your communicate safety communication when:
Safety messages are being drowned out by other corporate messages and are not getting through to the people who need to hear them.
You want your safety department to be a relevant, vital safety resource to the management team and to everyone across your organisation.
Your safety communication is looking tired and needs a refresh.
You receive little feedback from employees about your safety communication.
Fast Track your Safety Communication Results is based on the AURA communication model Attention>Understand>Remember>Action: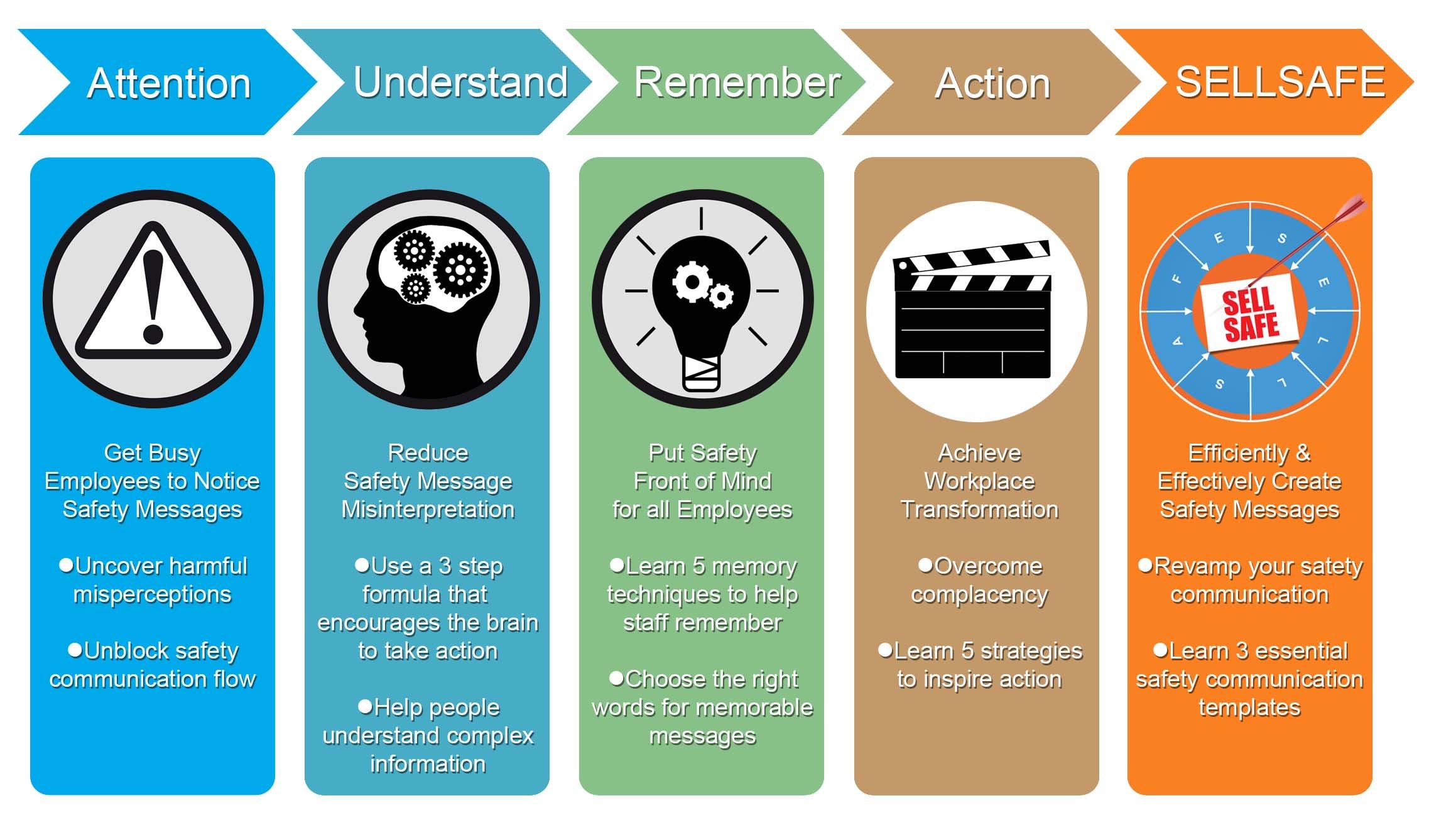 The training is customised to your workplace. It is a two day workshop can be done online and through facilitated workshops. Additional options include stakeholder interviews with your audience to ensure that the training is targeted towards your audience requirements and coaching to further embed learnings.