FAST TRUST: BUILDING ACCOUNTABLE, CONNECTED TEAMS LEADERSHIP PROGRAM
Today's ever changing workplace features increasing speed, complexity and dense interdependencies.
We often don't have the luxury of time to build trust with individual team members, direct reports, colleagues or other unit leaders. Teams must be put together quickly, decisions made and deadlines met.
Scratch below the surface and you will find that most leaders are constantly fixing people and customer issues. It's a struggle to work on business goals when most managers are in constant fire fighting mode.
Typically, the issue is that technically proficient, smart leaders have not been supported with people management training. They waste time ineffectively building relationships, avoiding performance conversations and certain people.
This impacts not only how well their team delivers, but the levels of psychological safety in the team as well.
What team leaders require are easy techniques to help them build trust in their team more effectively and sustainably. So they can move their teams from the Abatement or Anxiety zone and into Achievement.
The good news is that there is a proven time efficient system to help leaders not only reduce their frustration, but improve their team's productivity.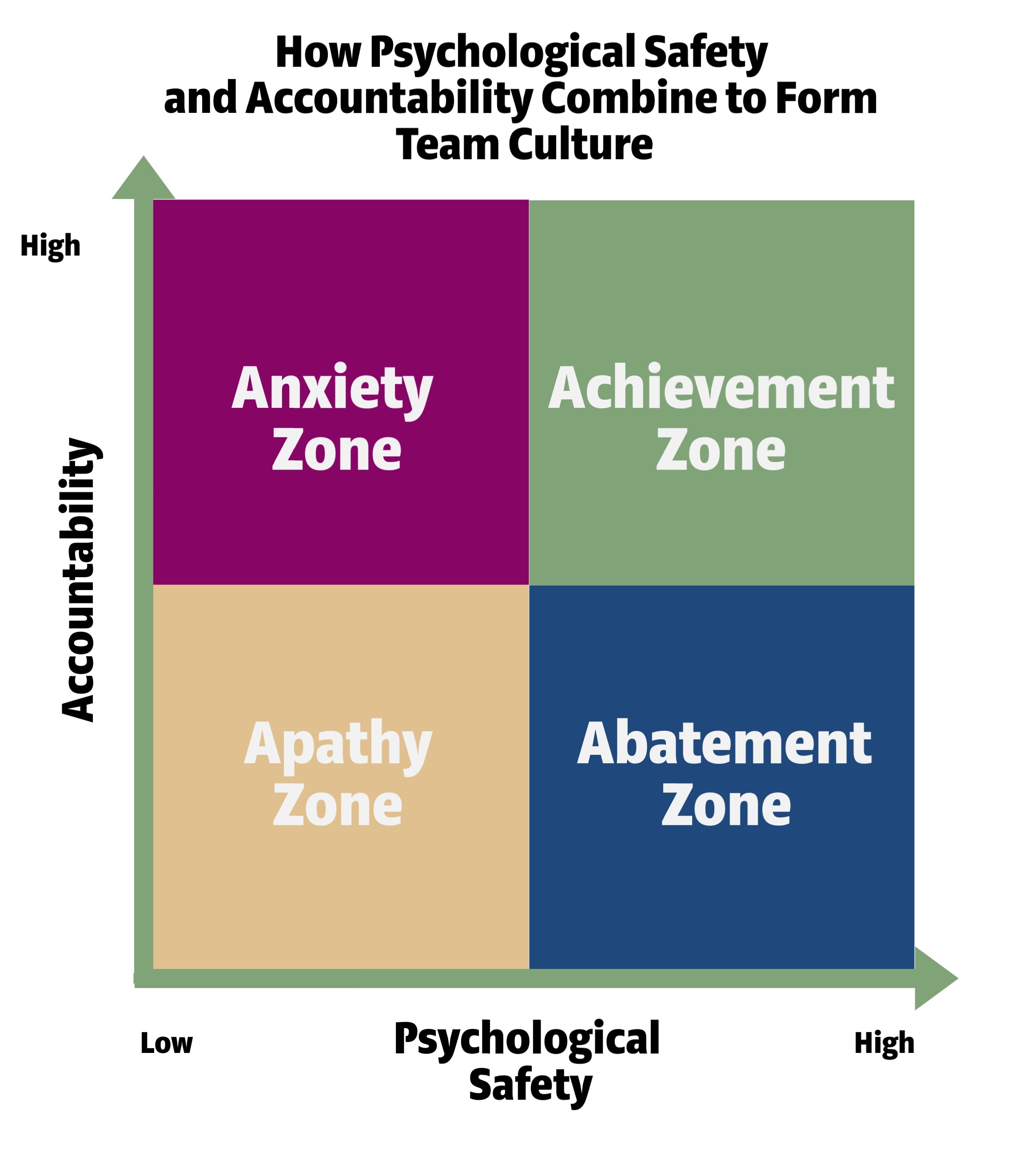 "Marie-Claire is a knowledgeable and engaging presenter who provided a great understanding of our business and broader organisational context. Marie-Claire ran a series of three "Fast Trust" workshops with nearly 700 of our Executive Level leaders in the ATO. The workshops empowered our leaders to look at how they build trust with their teams & stakeholders, and gave them the tools to make effective and lasting change. By modelling trust and building connection, our leaders will be able to increase engagement and improve overall leadership capabilities."
THE INTEGRATED TRUST BUILDING SYSTEM
Workplaces require leaders who reassure people that their emotional needs are being met through both verbal and nonverbal communication.
This involves leaders communicating to the part of the brain that manages trust - the mammalian or limbic brain. The part of the brain that doesn't understand language, but feelings.
The Integrated Trust Building System has been developed to make it easier for leaders to communicate one powerful ideal - that people are safe, connected and have a shared future together.
Teams move up into the Achievement Zone when the leader sends the signal "we're in this together."
This program has been designed to help leaders reduce their leadership effort, but double their team impact.
The Integrated Trust Building System forms the map of topics that highlight the path for leadership development programs or as part of an internal conference.
It equips your leaders to more efficiently gets teams out of the Anxiety Zone or Abatement Zone into the Achievement Zone. Helping managers more effectively lead accountable, connected teams that trust each other, in order to free up a leader's time to focus on other tasks.
Drawing on neuroscience to understand the brain's response to building trust, FAST TRUST offers team leaders knowledge and tools for both themselves and their teams to thrive.
FAST TRUST will support your leaders and teams in situations where:
Leaders are anxious and overwhelmed with how to lead a hybrid team.

Leaders don't have the skills to build trust across groups.

Leaders are getting frustrated with the time it takes to reassure and communicate with employees.

Leaders aren't ensuring their teams, and themselves, are accountable to results.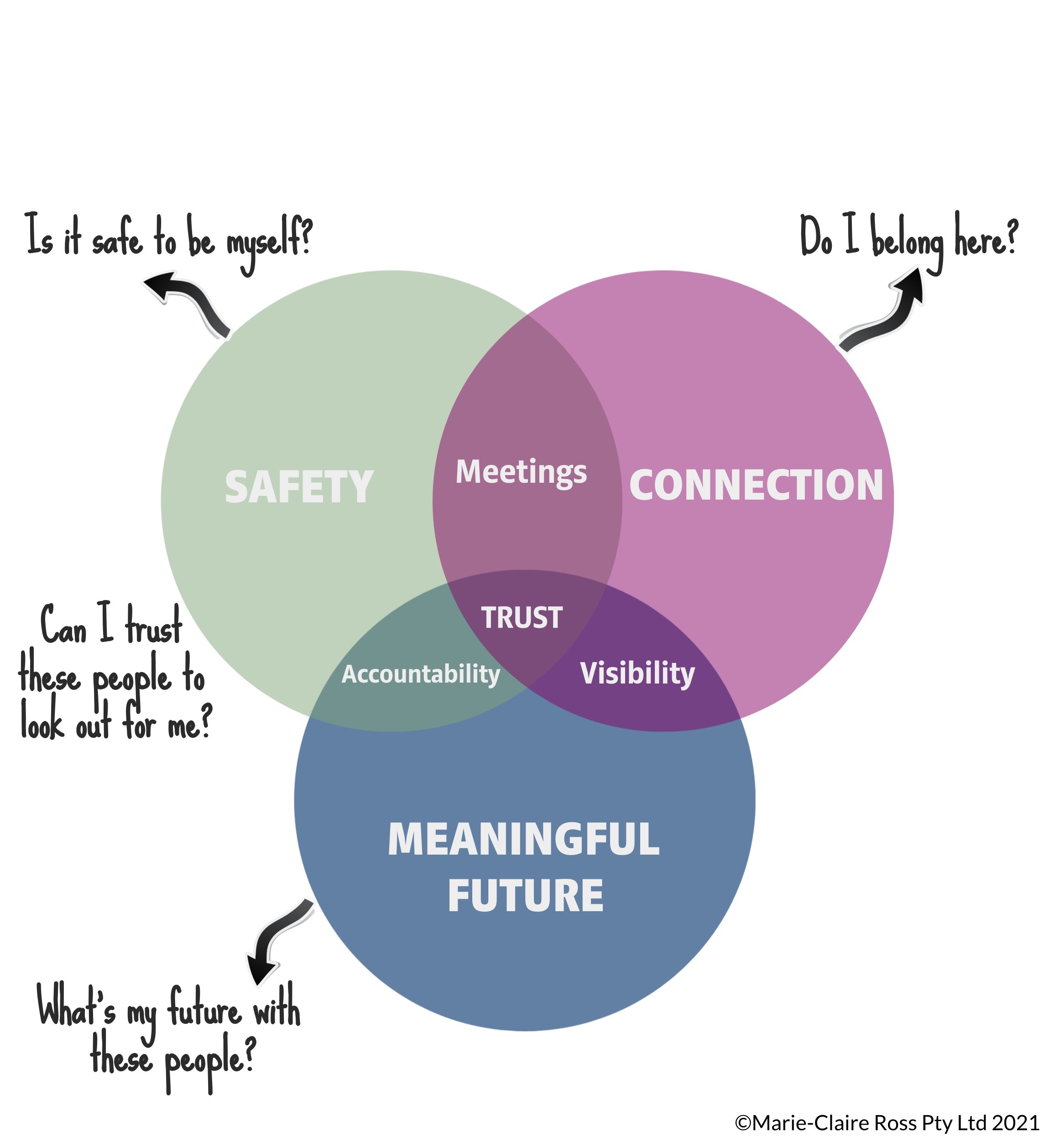 "The team was super happy with the workshop at our internal conference. It was well-received and appreciated. Best session we ever had - even when compared to when we had face to face conferences."
"Marie-Claire delivered a webinar to a diverse representation of the membership of Women in Banking and Finance. This is a pertinent issue for our membership, who hold leadership roles across the full spectrum of the financial services sector. Marie-Claire's approach was very pragmatic and engaging. Our members asked numerous questions and have given strong feedback describing the session as interesting, valuable and insightful. I would highly recommend Marie-Claire's workshops and content."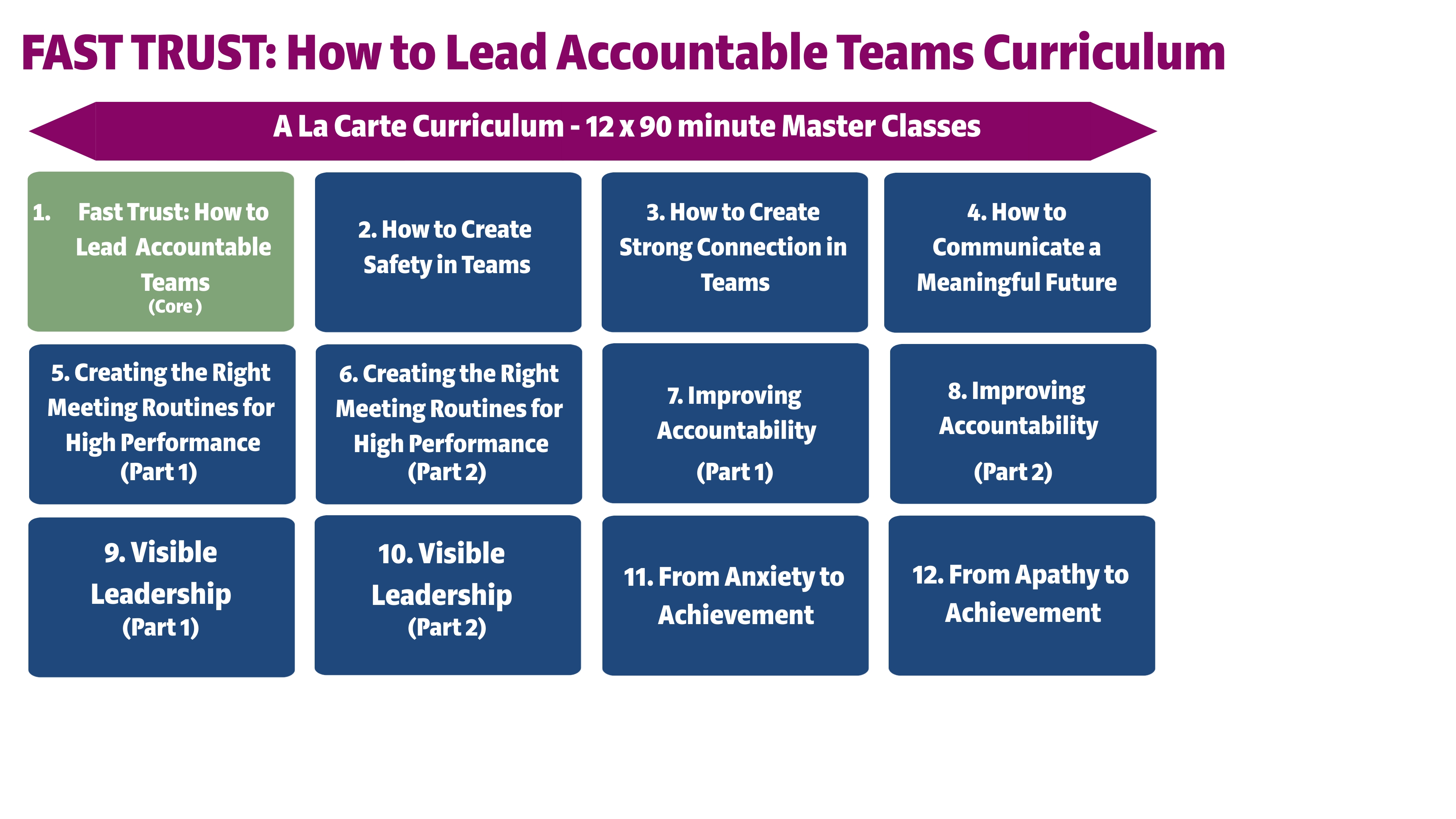 FAST TRUST LEADERSHIP PROGRAM
This training is designed for team leaders in midsize, large organisations and Government.
It has been designed for both current and emerging leaders.
The first Master Class is an introduction and is core to the program. It can be combined with other topics relevant to your audience needs. This can also be determined through stakeholder interviews.
Every Master Class has different training outcomes.
WHAT PARTICIPANTS RECEIVE
A cheat sheet to make it easier to practise their learnings during meetings and one on ones.

Easy to understand tools and techniques that they can use straight away.

A workbook to undertake activities, learn important information and write notes.

Tips and tools to improve safety, connection and a shared future.




This training is available both as online and face to face training. The curriculum (see above) is based on the Integrated Trust Building System. It can be modified to fit into one full day or the standard two day program. 90 minute individual masterclasses can also be chosen. The program is interactive, so participants get to learn from each other. Up to 25 participants are included face to face and 80 people online. The Program includes:

Design meeting – Discussion to understand leadership challenges and mindsets. This can also be supplemented with results from stakeholder interviews.
Pre-work – Participants are encouraged to do some reading before the workshop.
Interactive workshops (selected from core curriculum or additional, so that it is right for your audience)
Debrief – To close out the program, results from the workshop evaluation, as well as observations will be shared with the project sponsors.
The cost for all of these deliverables starts from $3,000+GST for one online master class, $4,500+GST for half day and $7,000+GST for one day.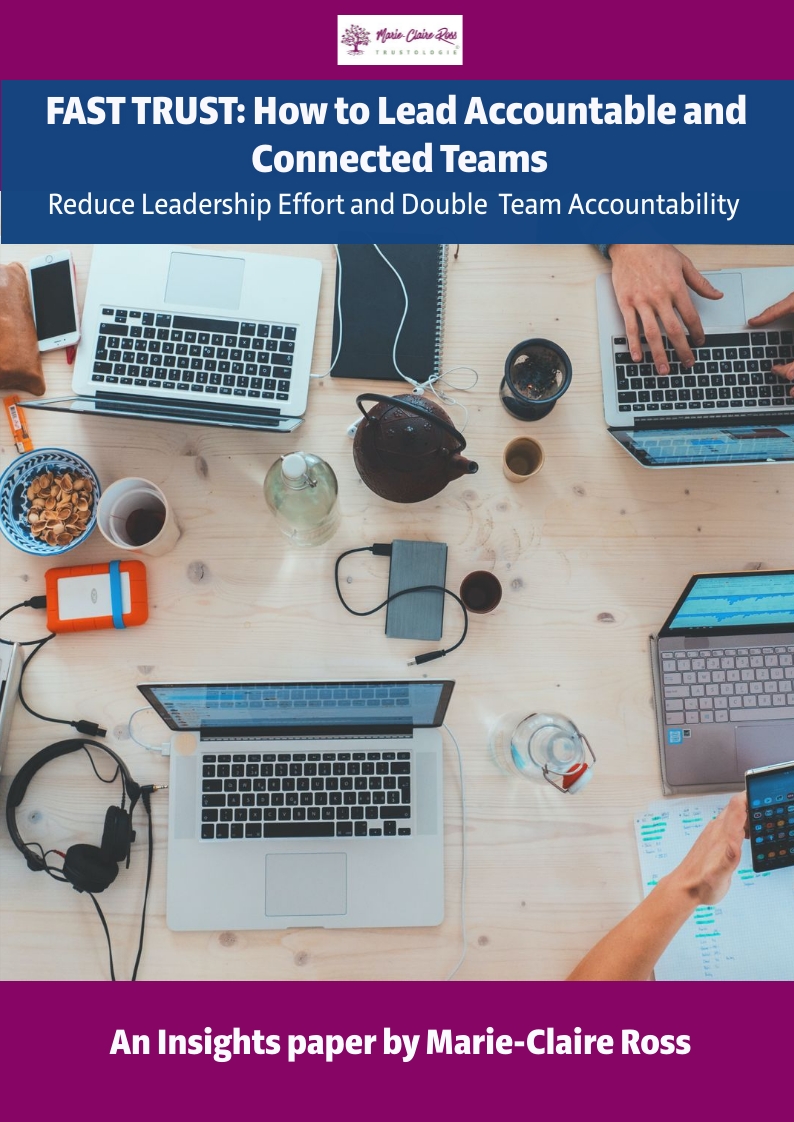 Download Fast Trust Insights Paper