Workplace Safety Communication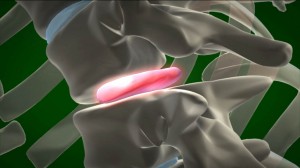 At a certain point in time, most companies begin to wonder how they can better communicate their safety messages to their staff and contractors.
Often, companies realise that their safety posters and other safety communication initiatives are not getting the attention they deserve.
All a manager has to do is walk around the floor to quickly realise that new safety messages aren't being taken seriously.
The reality is that safety professional's aren't marketers. Their expertise is in assessing risk and creating processes to keep people safe. In general, safety professionals have not been trained in how to use the right communication methods to convey important safety messages.
We help companies communicate information that influences safe workplace behaviour, raises risk awareness and aligns staff with your culture.
By designing effective campaigns using a range of media such as video, print and live events, we can help your organisation create sticky, memorable messages.
Our safety communication services include:
Transform Your Safety Communication book - Find out all the steps you need to get attention, be remembered and persuade people to change their safety behaviours. Contains 5 bonus templates.
Fast Track your Safety Communication Results - Unique training to teach safety and communication professionals key skills to sell the importance of safety throughout an organisation.
Workplace Safety Campaigns – we can develop all of your workplace safety communication materials from posters and manuals to videos and even live events.
Safety Initiatives Consulting – we can work with your executive team to develop and manage your next safety initiative from designing your next safety goal, designing and creating the best media to get out your messages, developing a calendar of communication events, collaborating on the all important CEO safety speech and researching the results pre and post launch.
Toolbox talk training - need to provide your supervisors with skills to influence and engage, as well as how to put together you safety campaigns? Then, register for our regular training sessions.
Want more Safety Communication Information?