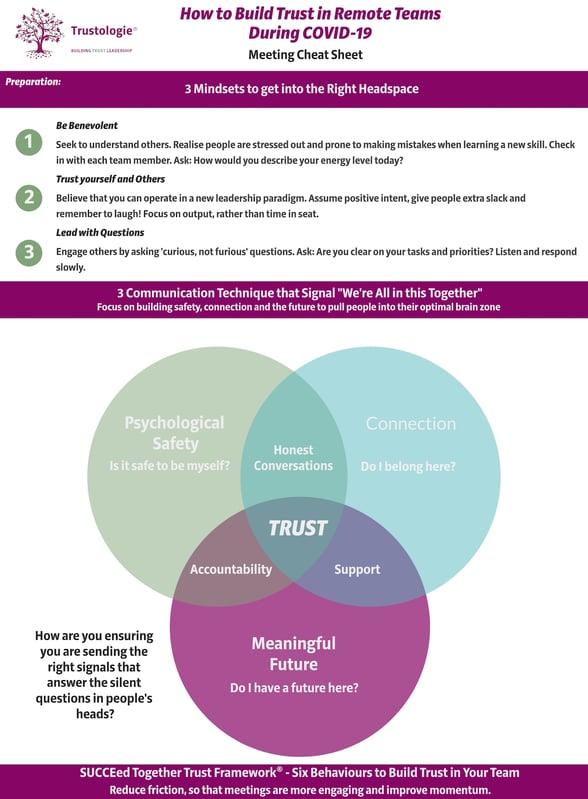 TRUST IN REMOTE TEAMS CHEAT SHEET
Successful remote teams thrive in a culture of trust. While it is more difficult to build trust when team members aren't face to face, it is still achievable. It just requires more planning and structure.
Download this Remote Teams Cheat Sheet to help you avoid common transitioning issues when leading remote teams. It is based on six critical trust drivers as outlined in our SUCCEeD Together Trust Framework® to help you more effectively improve communication and relationship building.
For more resources:
A free copy of our extensive eBook guide with tips on how you can increase your productivity by automating your daily tasks.
An exclusive link to our online community so that you can discuss what you learn with a group of like-minded individuals.
An extended free trial of our software so that you can immediately put some of these tips into action.
Access to our online support chat so that you can ask any questions that you may have after reading through the eBook.
Links to all of our open resources so that you can continue to learn after reading through this eBook.
A free calendar browser extension so that you can track your progress as you begin to automate your tasks.