FREE CHECKLIST: 18 SUPERVISOR BEHAVIOURS THAT PRODUCE A THRIVING CULTURE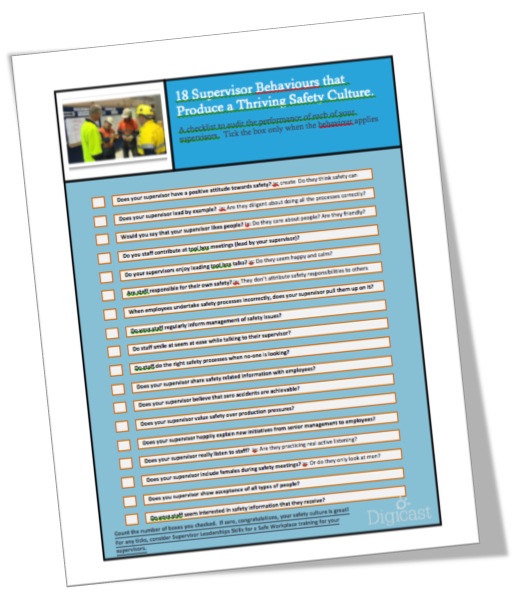 Did you know that the values supervisors place on safe work practices, determines the level of safety at your organisation?
Supervisors drive safety performance.
Some signs that supervisors are creating an under-performing safety culture include:
Tool box talks

- staff dislike attending and avoid speaking up about safety.
Poor staff engagement on safety issues

- employees aren't interested in reading or learning about safety and don't take safety seriously.
Lack of Safety Responsibility

- employees aren't accountable for safety preferring to believe the safety manager is responsible.
If you think some of these issues might be happening in your company, download your free checklist now to audit your supervisors to find out what other areas to monitor.