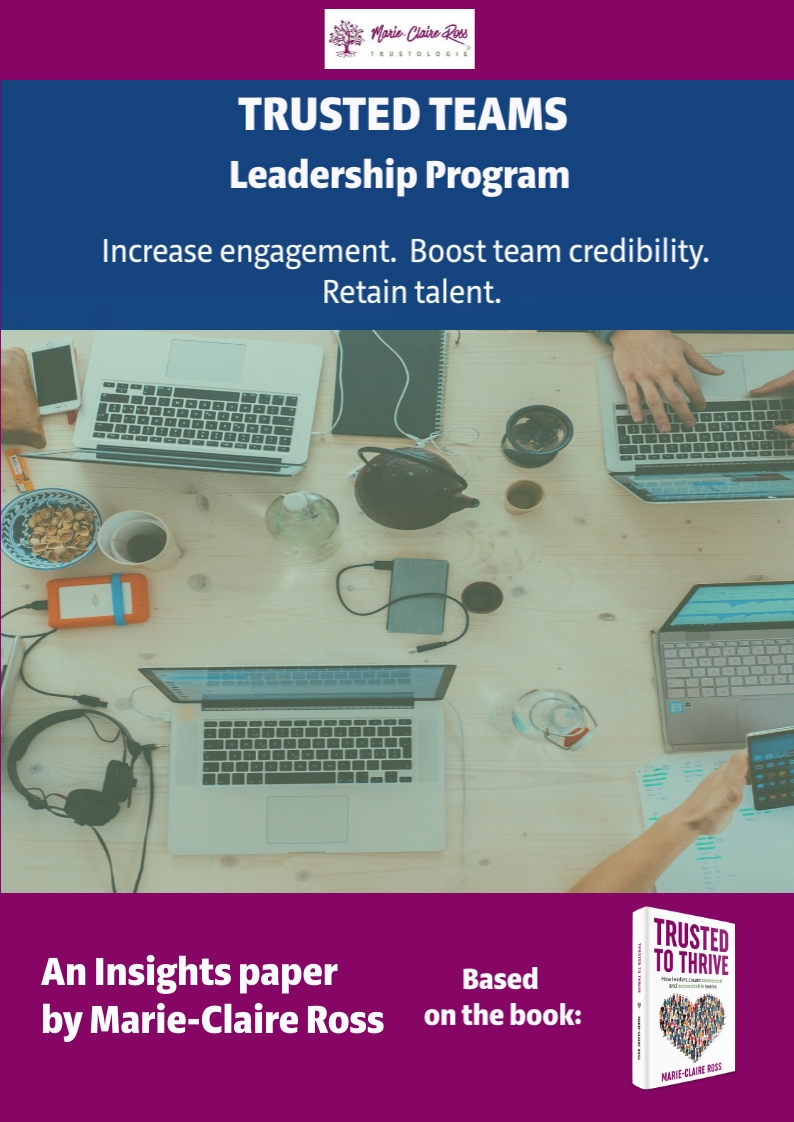 TRUSTED Teams
Today's ever changing workplace features increasing speed, complexity and dense interdependencies.
We often don't have the luxury of time to build trust when we know it will improve our results dramatically.
Find out how to leverage leadership time, in order to improve team accountability. In this paper, you will learn:
3 obstacles to building trust in teams
The link between psychological safety and accountability.
The Integrated Trust Building System.
Download TRUSTED TEAMS insights paper