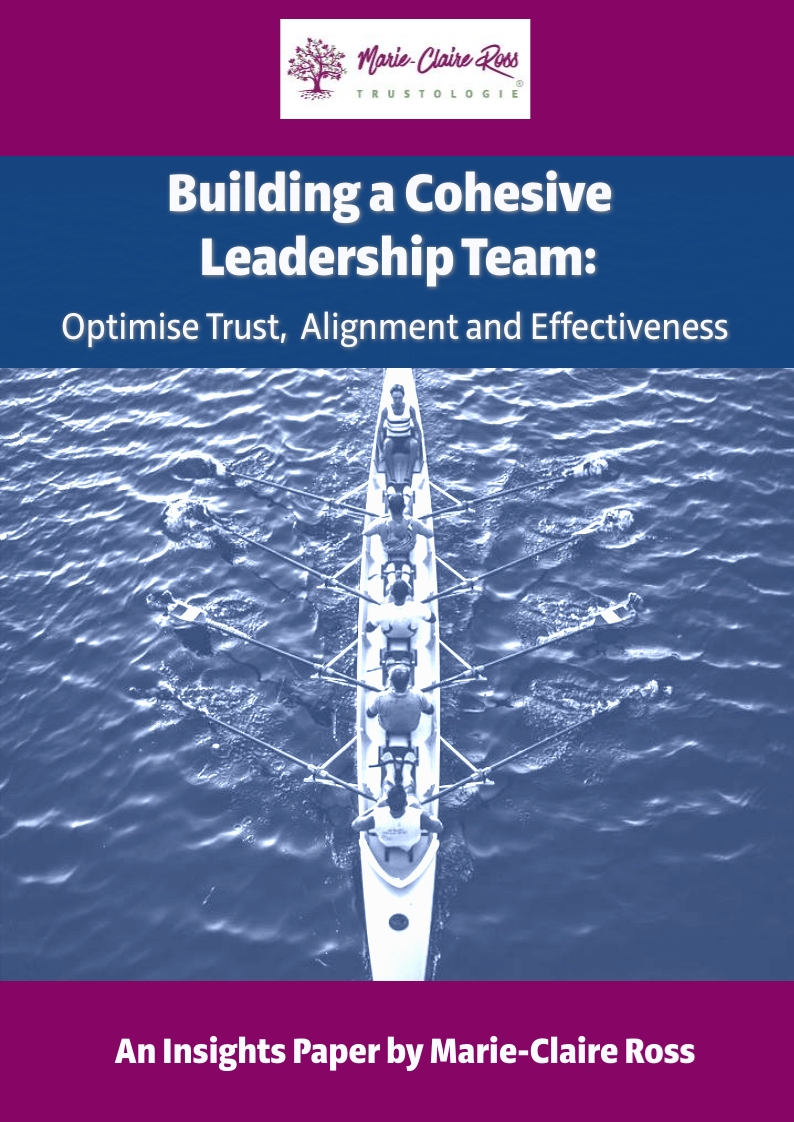 BUILDING a COHESIVE LEADERSHIP TEAM - INSIGHTS PAPER
In today's complex world, companies that can adapt require leadership teams that make fast decisions and work as a harmonised collective. Central to this concept is a leadership team that trusts one another.
Based on in-depth interviews with 22 Australian CEOs from midsize companies, CEO roundtables and my work with clients you will discover:
What makes a great leadership team?
How to build trust in a leadership team.
Building a cohesive leadership team.
Download Leadership Team Insights